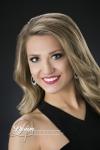 Want to donate with a standard paper check? Click Here to download the donation form to be sent with your check.
Ready, set, here we go!
I'm so excited to have another opportunity to compete within the Miss America Organization. This program has allowed countless women to pursue their personal and professional goals while serving as positive role models of their communities. A huge part of being a contestant is partnering with Children's Miracle Network, the Miss America Organization's national platform.
As a contestant within the organization, my goal is to raise a minimum of $600, which will allow me to be eligible for competition, but more importantly, to assist in the needs of these children and their families. The money I raise will help save children's lives, and a portion will also go to support the Miss America Organization Scholarship Fund.
Children's Miracle Network makes sure that donated funds stay local, which means that your donation helps kids and families right here in our area. Join me in touching the lives of sick and injured children today by clicking the "Donate Now" button to make a secure donation. Even the smallest donation will help. You can also see the impact of your donation by clicking around this site to view some of the incredible miracle stories from kids that have been helped. These are just a few stories out of millions of kids treated at Children's Miracle Network Hospitals each year.
As well as being an advocate for CMNH, I am able to choose a personal platform that I promote within the Miss America Organization. My personal platform is titled GEMS- Girls Empowered and Motivated to Serve. My mission with this platform is to educate girls and young women on their worth, what it means to be a girl, how we can empower one another, ways to stay motivated to reach our goals, and how we can tie all of those qualities into selflessly serving our communities. To see more about my adventures with GEMS, visit facebook.com/GEMSGirlsEmpoweredAndMotivatedToServe.
Thank you so much for your support and for helping me make miracles happen! Please consider donating to this amazing cause, even $1 makes a difference. If you have any questions, contact me at jessicasusan96@gmail.com.
Love, Jessica