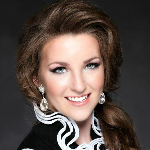 Want to donate with a standard paper check? Click Here to download the donation form to be sent with your check.
Hello EVERYONE!
As Miss Historic Jonesborough, I am excited to be involved in many amazing opportunities. One of my favorite is working with Children's Miracle Network.
62 children enter a CMN hospital for treatment every minute! The moment a child arrives at a Children's Miracle Network Hospital, a miracle is in the making! Let's #bandtogetherforkids and help make miracles happen for sick and injured kids at Wellmont Holston Valley.
I invite you to help me touch the lives of these precious children by making a secure donation today by clicking on the "Donate Now" button to the left. If you want to see the impact of your donation and who it will help, take a moment to view some of Children's Miracle Network Hospitals incredible miracle stories by clicking here.These are just a few stories out of millions of kids who are helped by Children's Miracle Network Hospitals each year.
The money I raise will benefit both Children's Miracle Network Hospitals and the Miss America Scholarship Fund. Thanks so much for your support and for helping me make miracles happen!
Jac'